Party popper emoji tile banner
Live events curated and produced by Almaz Ohene.
What Went Where: Sexualities on Screen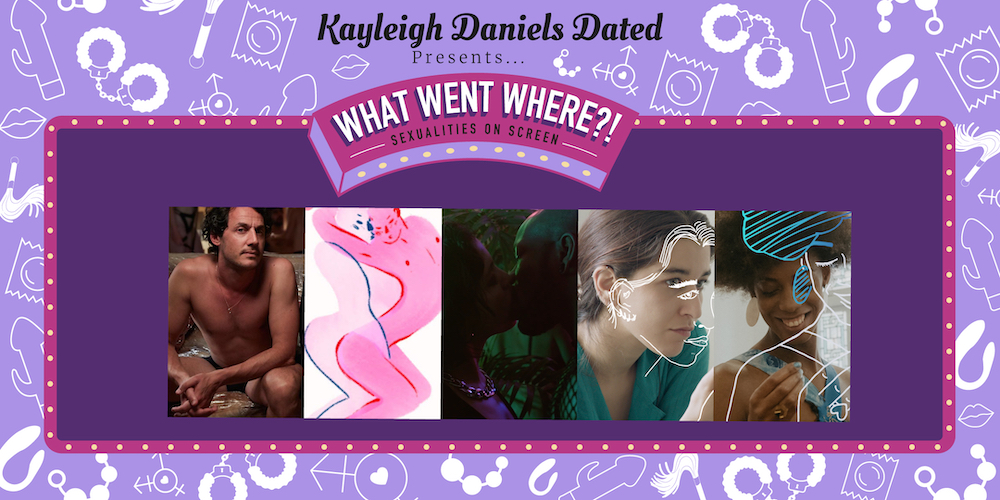 Under the Kayleigh Daniels Dated banner, Founder Almaz Ohene curated a series of film shorts, which all explored sexuality, bodies and desire. And the team will also welcomed onboard new illustrator, Visual-Ess, who re-freshed the KDD brand.
Rihanna ­– 'Sex With Me' (remix)
Rihanna ­– 'Sex With Me' (remix)
[Almaz Ohene] So, this evening is an opportunity to showcase the different ways we can show sexuality, bodies and desires on camera, without having to be really explicit.
Rihanna ­– 'Sex With Me' (remix)
[Almaz Ohene] And then the final film is called 'As Bare As You Dare: Pure Fiction' and it's actually about me. It's about my creative practice as a writer and a violinist.
Rihanna ­– 'Sex With Me' (remix)
Hear Us – a showcase of multi-media literary works by new, radical voices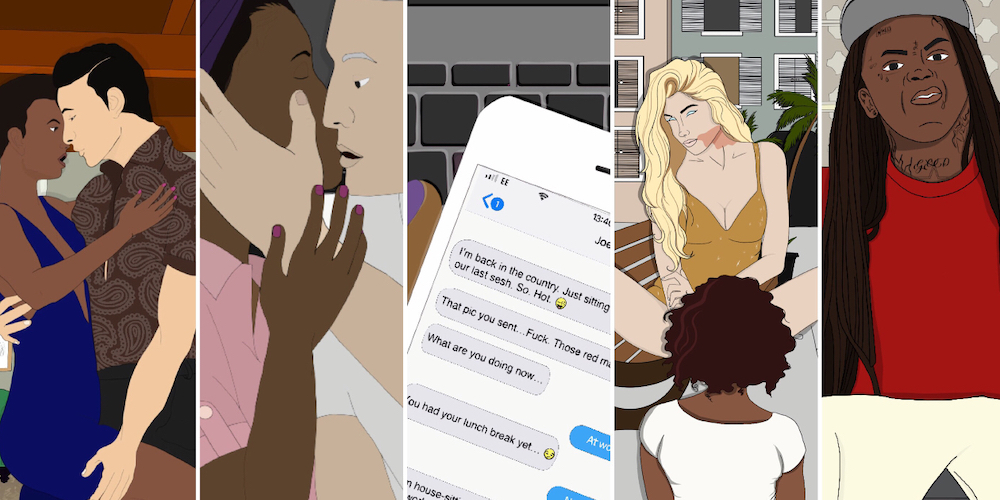 Official Kayleigh Daniels Dated launch event. The team was joined by writers Yomi Adegoke  (co-author of bestselling black girl's Bible Slay In Your Lane) and Bridget Minamore (freelance journalist and author of poetry collection Titanic) for an evening of contemporary visual storytelling.
[Almaz Ohene] I've always written raunchy stories, then I was thinking, 'Oh, well, how about we actually take a theme from one of the stories, and have an expert talk about the sexual health issues'.
[Almaz Ohene] It was inspired by Thomas Knight, a British photographer whose ongoing project, 'Red Hot' is turning the ginger stereotype on its head.
He picked me up. Clean off the ground and threw me under the bed…
[Parys Gardener] Unfortunately, this mis-education is something that continues into adulthood. I've got friends who are my age who still don't really understand how things like consent work…
[Nat Mortimer] I really support all the vision that she's got for it. And the reason why. So I'm just really happy to be a part of that, and work with awesome people on it.
[Bridget Minamore] I am the ship, and you are the iceberg and after crashing into you, I sink and I'm not found for a very long time. Maybe we're the passengers Jack and Rose, the ones in the film. An epic I'll know I'll survive long enough, but I'll never forget you. And you die.
[Yomi Adegoke] How strange, I thought, that in this wall-to-wall white club, I'd been told I was the prettiest girl. But with an asterix, given a compliment that came with a prefix. As if prettiest girl would have been a step too far, a bit too much, even for someone who's clearly trying to get into my knickers.